What Are Meta Keywords, and Should I Use Them Anymore?
The popularity of meta keywords is lower than that of their siblings, the meta description and other meta tags. Do I need meta keywords to appear on search engine results pages (SERPs)? is certainly something you're pondering.
All of your inquiries, including: will be addressed in this blog article:
Meta keywords: What are they?
Use of meta keywords by Google?
Meta keywords: Will they still be useful in 2022?
It's a good idea to be informed on the most recent changes in a dynamic field like digital marketing, including if you still need to employ meta keywords.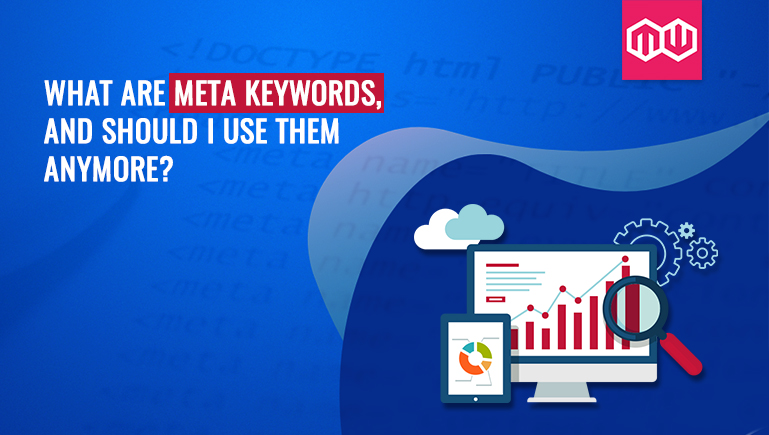 How do meta keywords work?
One kind of meta tag that provides search engines with extra information about a page's content is meta keywords. For illustration, suppose you are a skin specialist who owns a Skin specialist office in Dallas, Texas. The meta keyword "skin clinic in Dallas, Texas" can be used on the homepage of your website.
Meta keywords can be discovered in a page's HTML source code just like the title tag and meta description. Human users cannot see them unless they view the page's source code. The meta keyword and other tags are scanned by search engine crawlers together with the rest of the page's code to find out additional information about the page's content.
Once upon a time, adding meta keywords to the HTML code was how you optimised your website and its pages for search engines. Back then, a web pages on-page content was the sole factor that search engines considered when assigning it a ranking.
Website owners used meta keywords to inform search engines about the context of their page. Search engines quickly realised that meta keywords were spam magnets. Stuffing the meta keyword tag with the keywords they wish to rank for is one of the black hat SEO strategies used by certain website owners.
Meta keywords no longer have a substantial impact on how websites rank in search results.
Use of meta keywords by Google?
In 2009, Google stated in a blog post that meta keywords were never employed as a ranking component. The world's most prominent search engine decided against using the keywords meta tag as a ranking component because it was frequently exploited.
Do you think Google ranks websites using meta keywords? No.
In 2022, will meta keywords still be applicable?
You may be asking if you need meta keywords given that the most widely used search engine gives them zero value. Are modern-day meta keywords still useful?
Skip the meta keywords if you want your sites to appear in search results. Given that Google acknowledges that these meta tags are not a ranking determinant, there is no need to invest time and effort on them.
However, meta keywords serve additional functions as well. To give site visitors better results, several content management systems (CMS) still use meta keywords in their internal site search functionality. As an internal tagging tool, meta keywords are also available for usage on larger company websites.
By looking at the Meta keywords that your rivals use, you can also indirectly use these tags. View the source code by going to the home page of a rival website. Probably their seed keywords are the meta tags under the keywords.
"Seed keyword" and "competitor keyword" are the website's meta keywords.
Feel free to omit these meta tags if your CMS and plug-ins don't mandate that you utilise them for site search. By doing this, you are keeping your competitors' seed keywords a secret.
Join forces with a dependable SEO partner:
Keeping up with the most recent SEO changes is essential to any digital marketing plan. Meta keywords once had some influence on your page ranking. Today, they are hardly used by SEOs.
Our team of MobiWeb Creations experts keep track of the changes so we can make the appropriate adjustments to provide our clients with results and income. Therefore, go no further than MobiWeb Creations if you're seeking for an SEO agency or a digital marketing partner who keeps your plan up to date.
To talk with a strategist about our SEO services right away, reach out to us online or at 880-040-3610.